PHe Data Center Services - Your Power is Our Priority
PHe Data Center Services is an integral part of the Parrish Hare family providing professional startup, testing and commissioning assistance on the full spectrum of power distribution equipment sold by Parrish-Hare.
Most electrical distributors leave equipment issues and support to the manufacturer. Unfortunately, when you rely on manufacturer resources for service and support, you often share this resource with thousands of other customers. Often, this results in longer wait times for service requests, and ultimately delays your projects. Parrish-Hare addresses these challenges by utilizing the skills and experience of Phe Data Center Services, eliminating your wait times, and expediting your job.
Our PHe Data Center Services team is, capable of deploying and providing services to clients throughout the United States. Backed by the engineering team at Parrish Hare and a large inventory of parts and components, the PHe Data Center Services team is capable of addressing issues during the commissioning phase of your project in real time, virtually eliminating delays.
PHe Data Center Services technicians are cross trained to be proficient on the full line of power distribution equipment sold by Parrish Hare from Square D, ABB, S & C and many others. Our technicians are capable of troubleshooting down to the component level to address issues. In addition, our technicians are all equipped with the latest proprietary test equipment programs, applications and software necessary to be able to diagnose and program all necessary components.
PHe Data Center Services has over a 12-year history of assisting our clients in successful completion of some of the largest and most aggressive colocation data center projects within the US. To date, PHe Data Center Services has successfully brought online well over 1 gigawatt of power to the data center market all without a single accident or lost time injury.
When you experience equipment issues that require support, the PHe Switchgear specialists and data center team offer creative solutions you won't find anywhere else to keep your project on track every step of the way.
---
What we do:
Acceptance Testing
MV and LV circuit breaker testing
Ground fault testing
Transformer testing
Infrared surveys
Cable testing
Grounding system testing
Switchgear maintenance testing
PLC controlled switchgear maintenance and repair
Power meter install and integration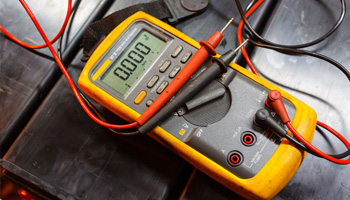 Equipment Startup
Full verification of automatic functions
Complete testing of communications
Programming all devices
Visual inspection and electrical testing to verify safety.
Repair/Replace any components necessary via overnight shipping from our own stock
Commissioning Assistance
Highly qualified technician onsite to support your CX efforts
Access to a massive inventory of parts and components to address any issue that arises immediately without delay to your project.
An Experienced Team
At PHe Data Center Services we value Service, Solutions, and Safety. We hire the most experienced technicians in the field to ensure that you receive the service and attention your project deserves. Our techs hold various levels of certification from NICET (National Institute for Certification in Engineering Technologies) and attend 80+ hours of continuing education training specifically geared towards the power distribution maintenance and testing industry.
Did You Know?
Did you know that PHe Data Center Services has performed startup and commission on over 1 Gigawatt of power distribution equipment in the Data Center Market.